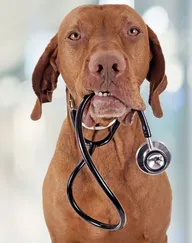 Vaccine Requirements
Proof of current vaccinations are required for any reservation whether it is for Boarding or Daycare.
We require •Rabies, •Distemper and Parvo, and •Bordetella (Kennel Cough) vaccinations. All vaccines must be administered 48 hours prior to any reservation in our facility. You may either bring a printout of your appointment charges indicating the vaccines, or similar paperwork. Alternatively, you may have your veterinarian contact us to verbally update the vaccines in our system.
Registering Your Pet
FIRST: Register yourself and your pet(s)
SECOND: Call to book your pet's room or daycare at (409) 740-2663
THIRD: Send your proof of current Vaccinations via email to [email protected] or fax to (409) 744-2275
Please print and read the waiver of liability form. You will be required to sign this form before leaving any pets at the resort.

If you are having difficulty with the Online Registration or if you prefer to register by phone, Please call us!

If Registering by phone please print and complete the Owner Information form, and the pet intake form as well and bring then with you. Thanks!
Before you book your pet's stay, you must register yourself and your pet(s) online. If you need assistance with this, please call. (409) 740-2663
---
Hurricane Season In Effect.
Be Prepared to provide an alternate emergency contact who can take your pet in the event of a Hurricane/storm related evacuation. Animals remaining at the facility in the event of a Shelter-in-place situation will incur a daily hazard fee. In the event of an evacuation, a daily Animal Evacuation Fee will apply that is in addition to the regular nightly boarding fee.
Hurricane Fees:
Voluntary Evacuation Hazard Fee : $25 per day
Mandatory Evacuation Fee : $150 per day
Boarding Fee : Cost of Reserved Kennel per night